The accounting equation, core financial statements, debits and credits, general journal, general ledger, trial balance, adjusting entries, retained earnings, and reversing entries.

Cost of goods sold, income statements, inventory, freight costs, cash, cash equivalents, bank reconciliation, trading securities, accounts receivable, notes receivable, FIFO, LIFO, weighted-averages.

Long-term investments, debt security investments, the equity method, consolidation, property, plant, and equipment, depreciation methods, asset disposal, asset exchange, and intangible assets.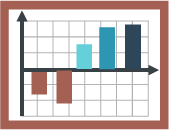 Current liabilities, contingent liabilities, payroll, long-term obligations, present and future value, bonds payable, debt analysis, effective-interest amortization, corporate organization, treasury stock, and common and preferred stock.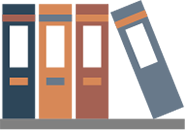 Other comprehensive income, earnings per share, foreign exchange, profit and equity ratios, statement of cash flows, direct and indirect approach to cash flows, and cash flow worksheets.
Managerial accounting, scehdule of cost of goods manufactured, product and period costs, cost-volume-profit analysis, break-even point, job costing systems, overhead, process costing, cost per equivalent unit and activity-based costing.